Hello everyone
What roof box can you recommend for Vitara? Can I fit this roof box
Hapro Traxer 6.6
? Is it not too long (191 cm)?
I spent a lot of time looking at the various roof box options and found not only the length was a main point but also the access.
Due to the rear hatch a side load roof box is probably best suited and due to the rear roof mount aerial it cannot be too long
As a guideline the size of the Genuine Suzuki Box 990E0-59J43 is 192 x 82 x 42cm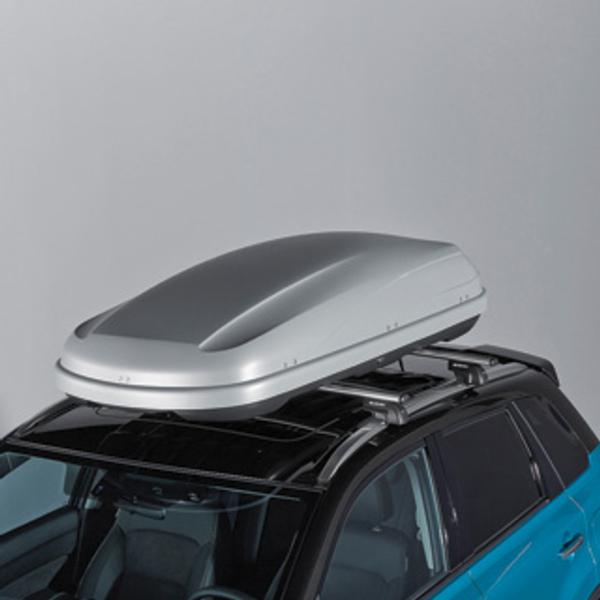 My final choice on size was the Thule Ocean 100 139 x 90 x 39cm 320L which follows the screen rake and rear clearance
The Hapro Traxer 6.6 at 191 x 81 x 42 cm may be a bit too long in length to clear the rear aerial without a large forward overhang?
Karl
Thanks, Karl
Maybe you know what the total height is Car+Roof Bar+Box?
I will check this evening weather permiting 8-)

Karl
Floor to top of Thule wingbar is 165cm plus Ocean 100 at 39cm so 204cm there abouts?

Karl
Thank you, Karl.
My choice Thule wingbar edge + Hapro Traxer 6.6. It looks stylish and holds all the necessary items. Also I am waiting for the delivery of the Westfalia detachable Towbar for Thule VeloCompact 2 and finally the car will be ready for travel :-D

Similar topics
---
Permissions in this forum:
You
cannot
reply to topics in this forum