I possess a set of original Summer tyres currently fitted,   and budget winter tyres together with an annual charge of £120 for change overs.   With 18k miles clocked up I doubt if the Summer tyres will see through another season,   and come March I imagine my winters will be close to expiry.  I have been researching Michelin Cross Climate tyres which are getting very decent reviews,  but come with a price tag of £140 each at Kwik Fit !!

What worries me more than anything is if I should get a blow out in the Alps,  summer or winter,  and I am faced with having to replace the tyre.  This Michelin is pretty specialised and may not be readily available.   What a hell of a situation if I am faced with having to buy a new set of alternative tyres,  and do not have the room to carry the three good Michelins back to the U.K. !!!      This is a big consideration when buying a car with no designated ful size spare tyre.

What do you think guys ?????

JOHNWALES




Posts

: 433


Join date

: 2016-01-27


Age

: 76


Location

: CARMARTHEN



Hi John,
I don't travel abroad unless you call England abroad so I don't have this problem, but if you fancy a set of Cross Climate why don't you get a full size spare with a Cross Climate tyre and carry it when abroad.
Yes you will lose a few inches of boot space but it will give you peace of mind.
GS

Grumpy Souter




Posts

: 157


Join date

: 2016-01-20


Location

: Scottish Borders



Grumpy Souter, that sounds a brilliant idea, many thanks.

JOHNWALES




Posts

: 433


Join date

: 2016-01-27


Age

: 76


Location

: CARMARTHEN



Depending where you are travelling John it may be worth checking out the local online tyre suppliers as they all appear to offer next day delivery should you need a tyre sending to your holiday destination and run the space saver for 24hrs
To the frustration of my fiancé i don't do your average holiday so rather than the Beach/Bar I am in the mountains or head into the local towns and check out how the locals live including car dealers and their equivalent of Halfords. Over the last month I have been to Italy, France, Luxembourg, Austria, Germany and I have never seen so many M&S tyre options for sale as winter approaches , even the local supermarket in Italy had M&S tyres on the shelf
(I run the 215/60R16 so did not search the 215/55R17)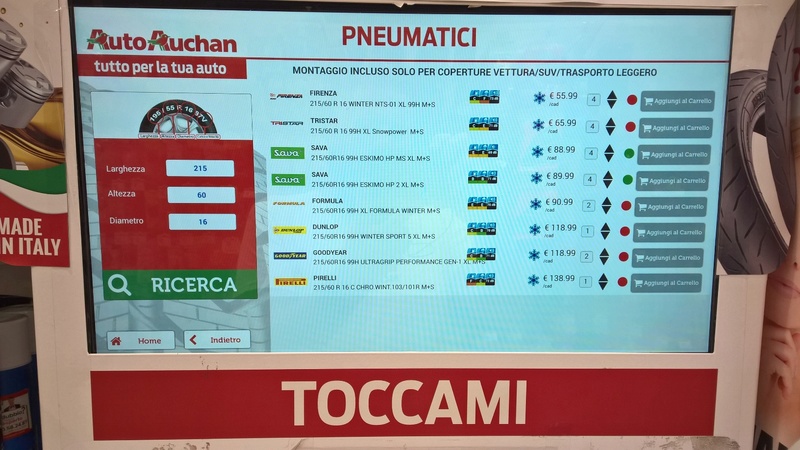 The Michelin Cross climate is very popular in the Alps and being of French heritage I would probably say it would be easier to get the Cross Climates in France/Italy/Austria than the UK
Another tyre I noticed was very popular was the GOODYEAR VECTOR 4SEASONS this is fitted as o/e on a lot of the local Fiat's 500L/500X Trekking models, it is a shame Suzuki did not fit a M&S/All Season rated tyre to the 4x4 models rather than the Continentals...
I do have a full size spare which was in the car at one point but I found the amount of luggage space lost meant I could not have the fridge under the parcel tray with enough ventilation so it was back to the space saver (had I had time I would have put the full size on the roof basket)
Karl
---
Permissions in this forum:
You
cannot
reply to topics in this forum