The following Aluminium Pedal Covers Pads are now available at aliexpress (both for AT and MT versions).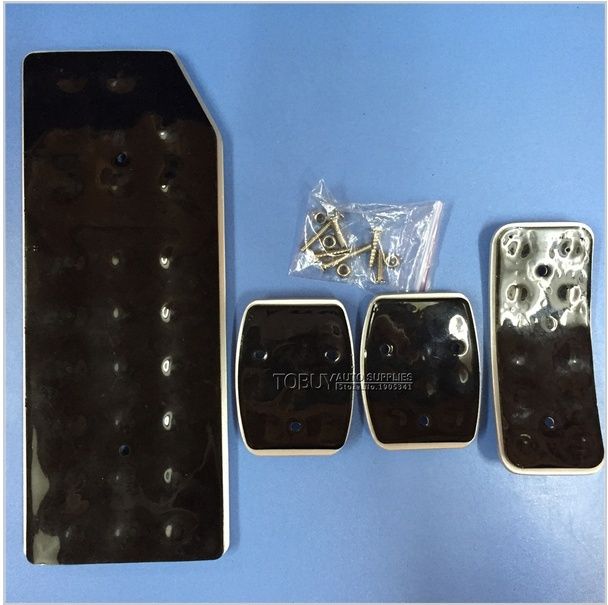 In Greece only Vitara 1.4 S comes with such pedals fitted from the factory and as an original aftermarket accessory costs around 150€.
I don't expect the non-original to be of the same quality but I throught to give them a try and I am currently waiting for delivery.

Prokopas




Posts

: 71


Join date

: 2015-11-30


Location

: Athens, Greece



Let us know when they're all fitted and get some photos up for us

Gar Green




Posts

: 939


Join date

: 2016-04-23


Age

: 31


Location

: South Wales



Look forward also to your installation Prokopas  
Suzuki do offer the pedal sets for Auto and Manual in various colours in Europe but at €160 they are a bit expensive...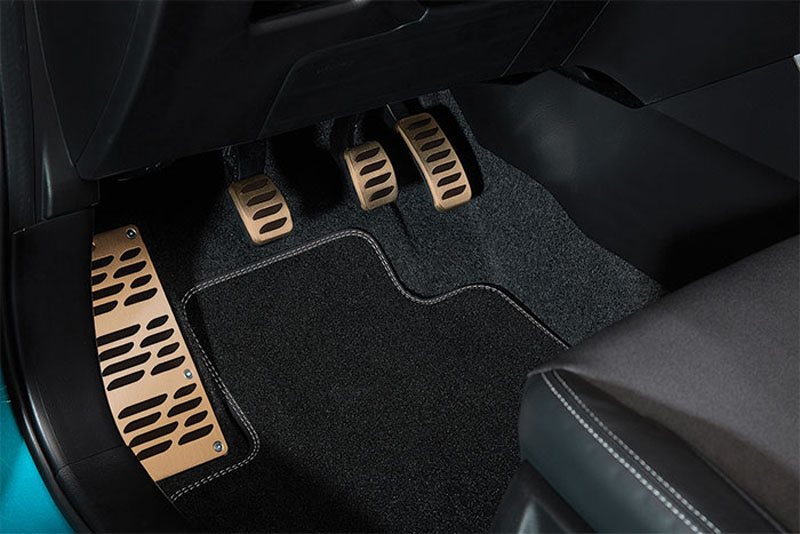 Karl
I notice that the original Suzuki ones, for the 3 pedals do not require drilling. While for the Aliexpress ones you need to drill through the pedals. Not very fond of that.

Mesmer




Posts

: 17


Join date

: 2015-10-06



Like yourself I am not keen on drilling, I guess if you decide to remove the pedals at a later date you would be able to replace the rubber pedal cover and never know the holes had been drilled?

The Genuine foot rest one does look drilled but after using Gorilla Glue on other applications i'm sure this would work well as an alternative to drilling?

Karl

Gar Green




Posts

: 939


Join date

: 2016-04-23


Age

: 31


Location

: South Wales



I finally managed to get them fitted. The quality is not bad and after some drilling they are all secured. Only the footrest was also glued to the carpet as there is only noise insulation below and the screws could not be safely tightened.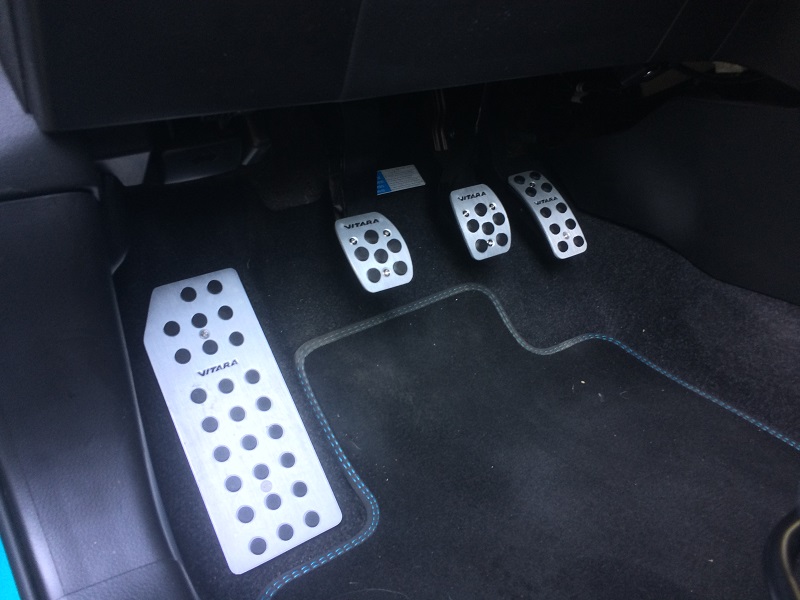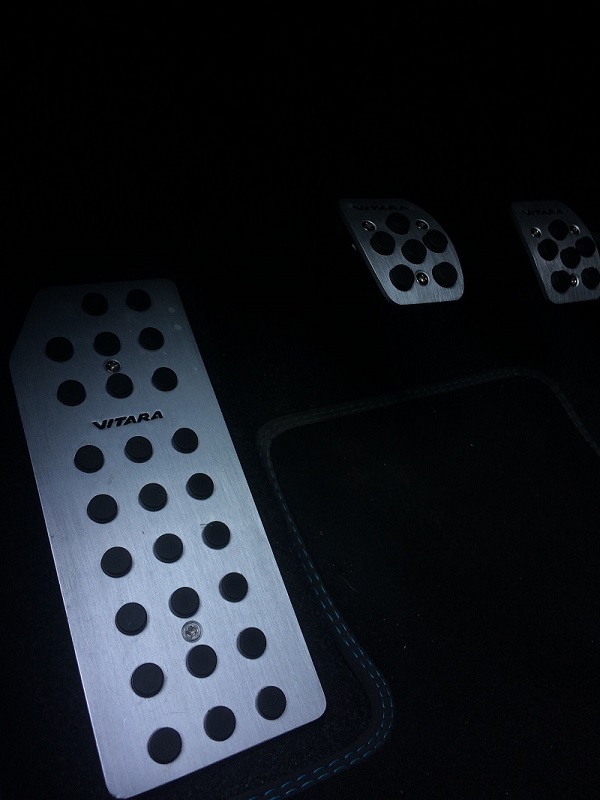 Gas and clutch pedals are plastic so they were drilled with 3,5mm and the brake pedal which is metal was drilled directly with 4mm drill. Brake pedal had already a hole at the bottom so only two holes were needed. All screws, apart from the top one at the gas pedal, were secured with the provided nuts. The top one was self tightened due to smaller hole size.
After fitting them a had a 400km drive back home and apart from the aesthetics everything seemed as normal.
Bottom line I would say they worth the "investment"

Prokopas




Posts

: 71


Join date

: 2015-11-30


Location

: Athens, Greece



Similar topics
---
Permissions in this forum:
You
cannot
reply to topics in this forum