This summer was third summer in a row when toured in Baltics with my Vitara. Now I was only in Estonia and just seven days / six nights.
Short statistics of the journey: 1140 km with car, 110840 steps according to my Suunto watch and 1252 photos wiht cameras and 314 with iPhone. On this story I selected only photos with my Vitara.
Journey started on Sunday morning, and I was on Helsinki west harbour at 08.35 waiting for check in.
After one hour and 10 minutes my Vitara was parked on the car deck of M/S Megastar. After half an hour ship started to sail to Tallinn, where it arrived 2 hours later.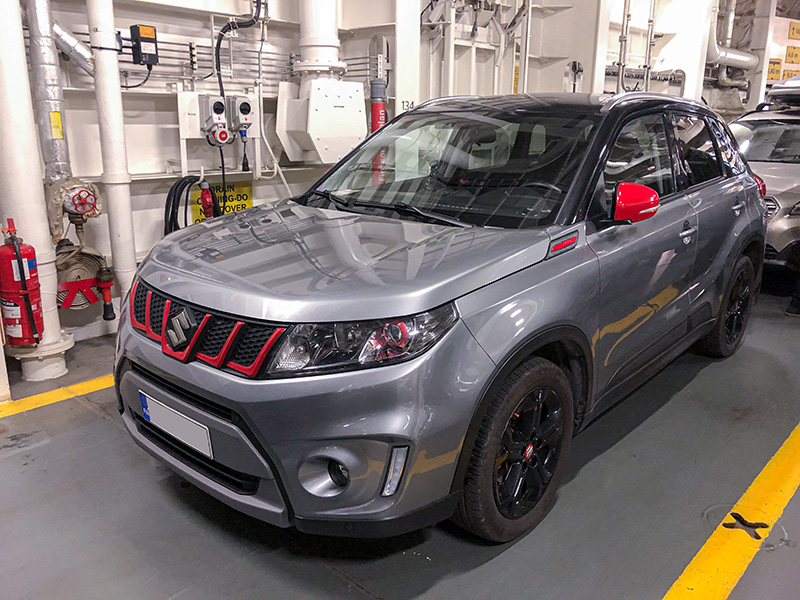 After refueling on Tallin my first stop was former nuclear missile base Tütisalu, also known as Keila-Joa missile base. I had my cheap folding bike with me, which helped a lot. It would had taken twice the time to see the missile base.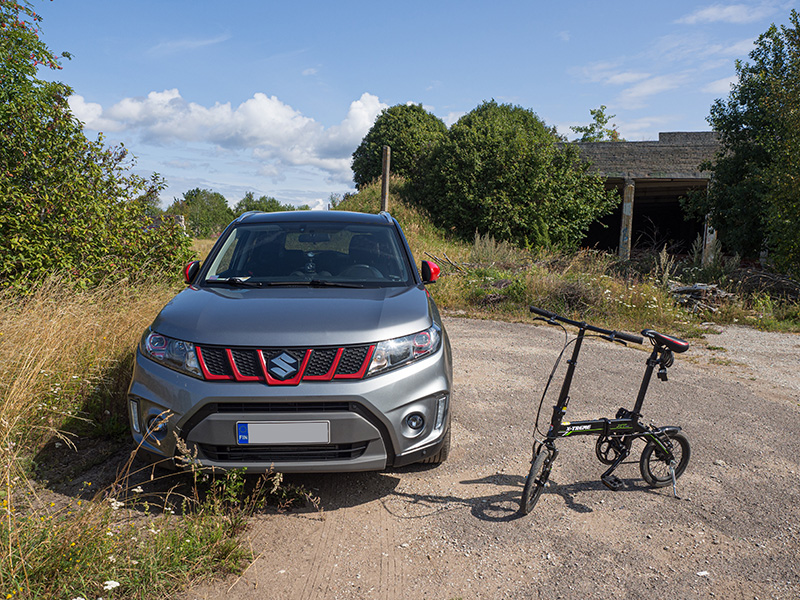 There were not a lot of buildings to see, only some missile hangars, baracks, storage buildings and bunkers, but it was still interesting even though the remaining buildings were more or less in ruins.
It would have been possible to drive by car to almost everywhere in the base, but there were so much broken glass from bottles that I desided to go by the bicycle.
Then I headed to Haapsalu via a zig-zag route. This year one theme I had was the monuments of Estonian Freedom War (Estonian War of Independence or Estonian Liberation War, 1918-1920) so I visited quite a few cemetaries on small villages.
One of the monuments was in Hosby. On the background is the Noarootsi St. Catherine's Church.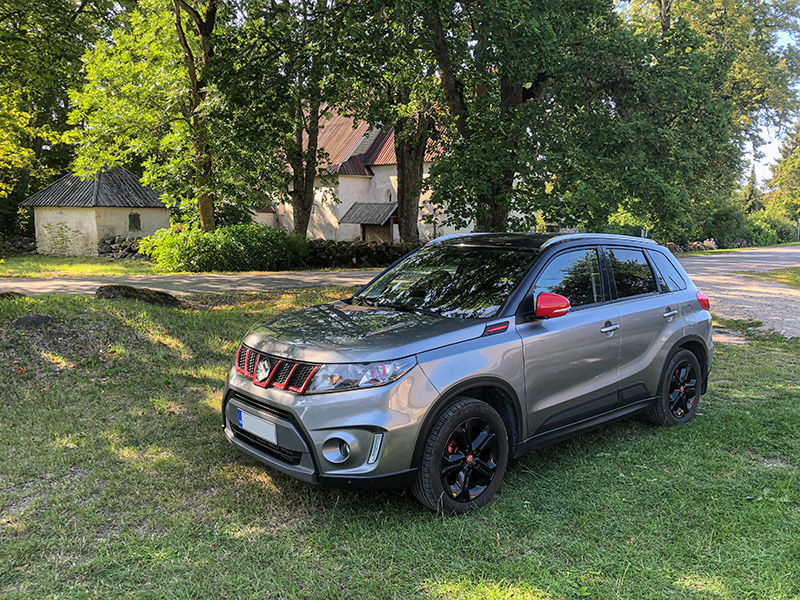 Another monument was in Lääne-Nigula.
Haapsalu was a very positive supprise. Small town, about 9700 inhabitants, by the sea, but really worth spending day or two.
I stayed at Hermannuse Maja guesthous. Just three rooms above the Hermann bistro and bar. Nice place and excellent location.
The main attraction in Haapsalu is an old bishop's castle with St. Nicolas Cathedral. Castle's wall was just behind the guest house.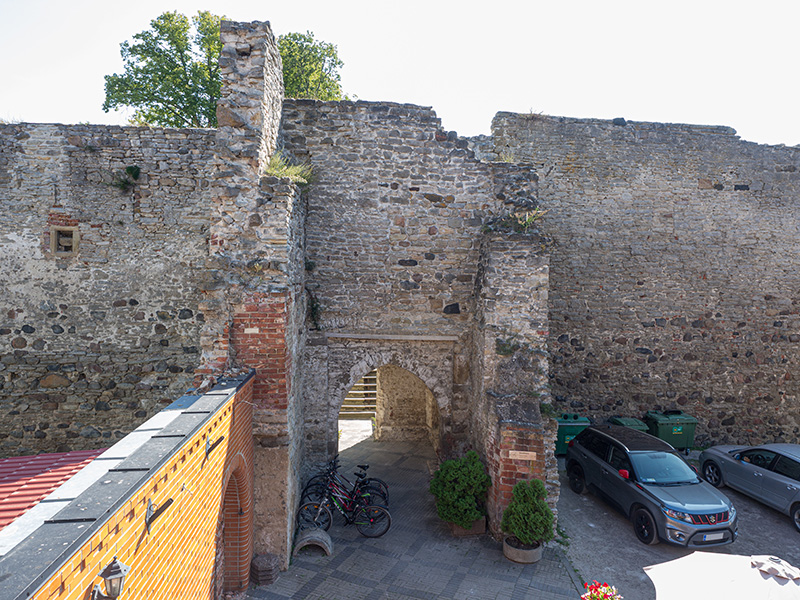 On Muuksi there are archeological sites from the Late Stone Age, the Bronze Age and the Middle Age. Those didn't interest me, but there was also a memorial for the Finnish Boys. (Estonian volunteers in WW II, who preferred to fight against the Soviet Union in the ranks of the Finnish army instead of the armed forces of Germany.)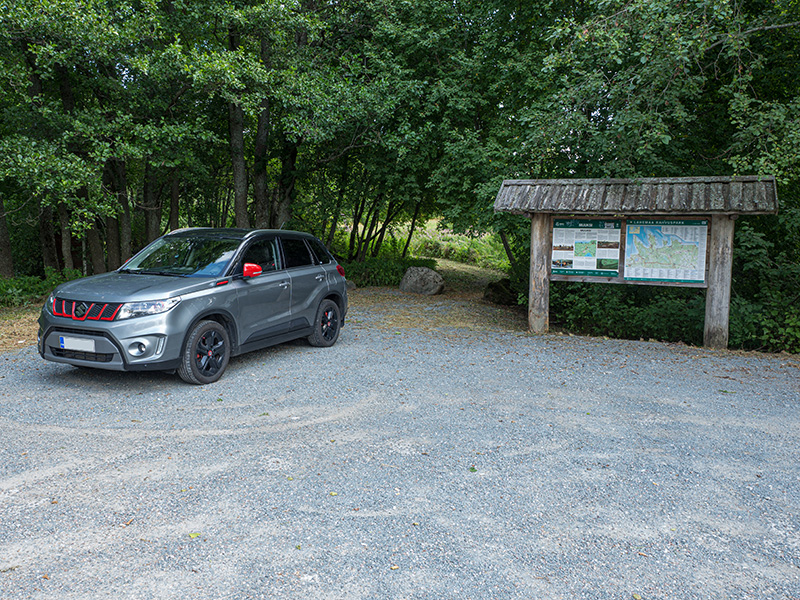 Rakvere seems to be a cursed city to me. I was there on 2017, and it was pouring rain. This time raining stopped just before I got there, and I was smiling.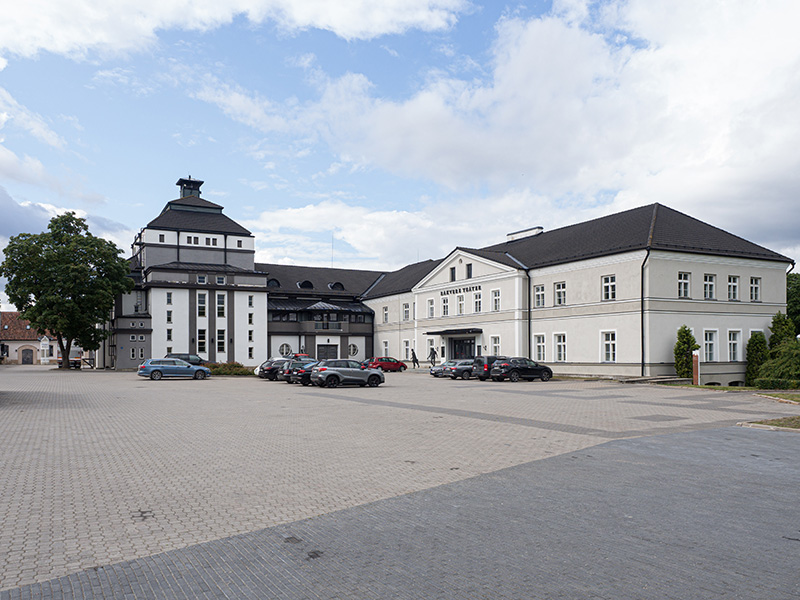 But it was just a hoax. After half on hour it started to rain with some lightning. On 2017 I forgot to pack an umbrella, but this year I remembered. Unfortunately it was in the boot of my Vitara... So I stayed more than on hour under a large tree, and then walked 2.7 kms back to my car in light rain, and changed my shirt to a dry one on the parking lot.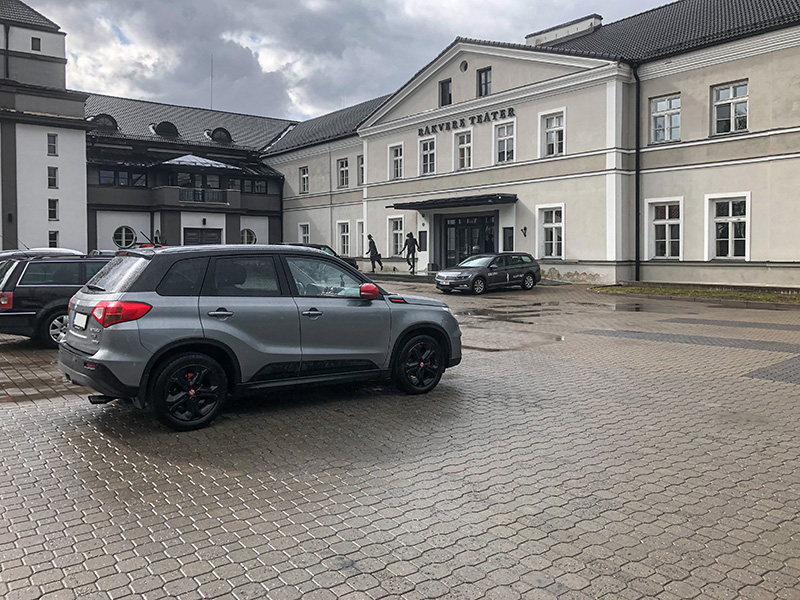 On the way from Rakvere to Tartu I stopped on Tamsalu Culture Centre, a Soviet era concrete building. In it's park were three monuments: one for victims of Soviet terror 1940, 1941 and 1948; one for heroes of Red Army; and one celebrating 500 year old town of Tamsalu.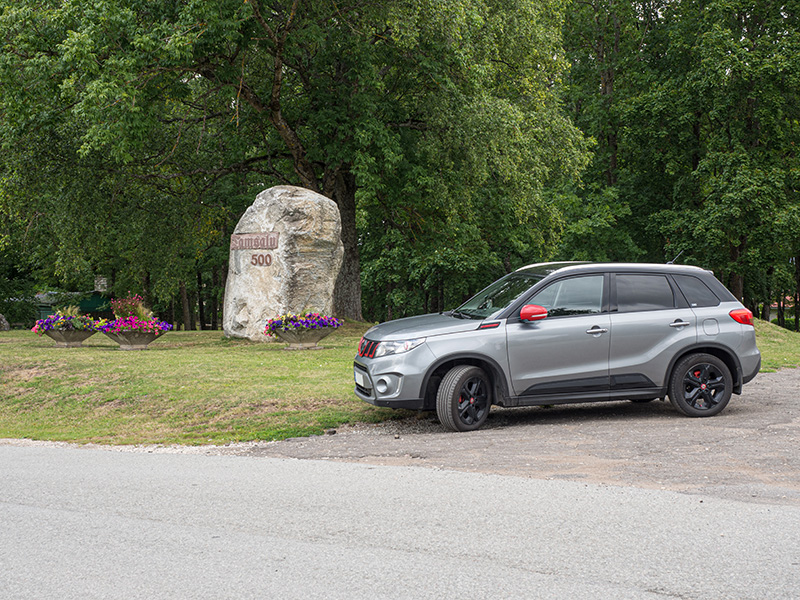 In Tartu I stayed at Villa Margaretha Boutique Hotell. Luckily there was one free parking spot for me!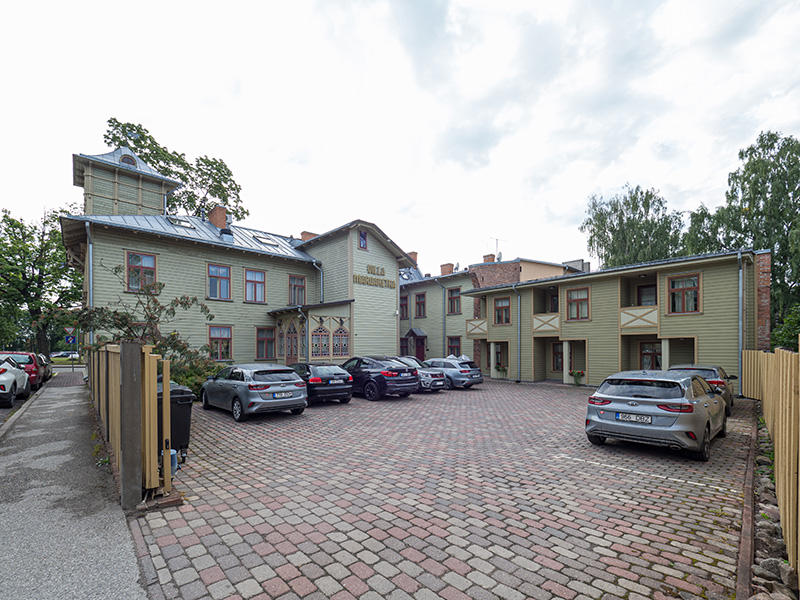 Tartu is a lovely city, and I visited it also on 2017.
In the morning I left Tartu there was some fog.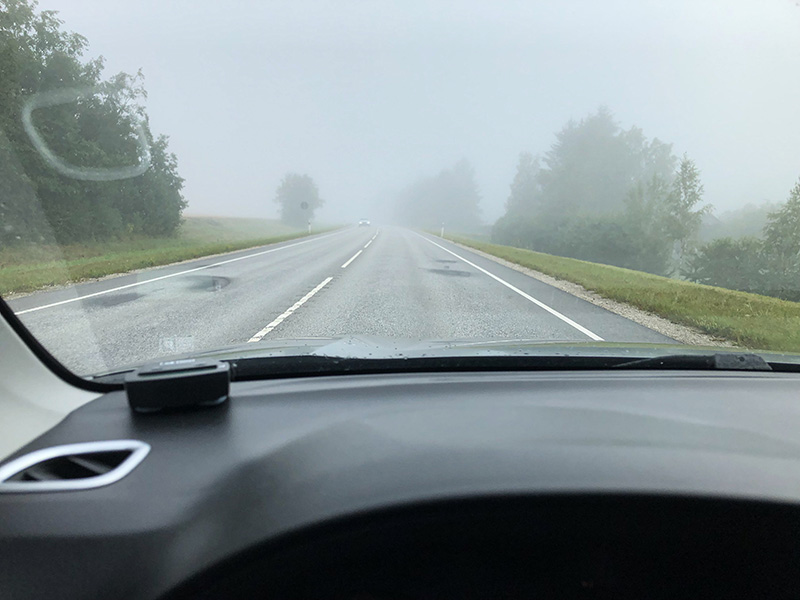 I visited Valaste Water Fall, the tallest water fall in Estonia, 30.5 meters. But this time there was no water falling  
But I ate a tasty hamburger in the cafe.
There is a cemetary for German POWs somewhere in the village of Kukruse but I couldn't find it. Someone had put a marker on Google Maps, but in reality that spot was just trees in a forest. While trying to locate the graveyard I drove on the smallest roads of the whole journey.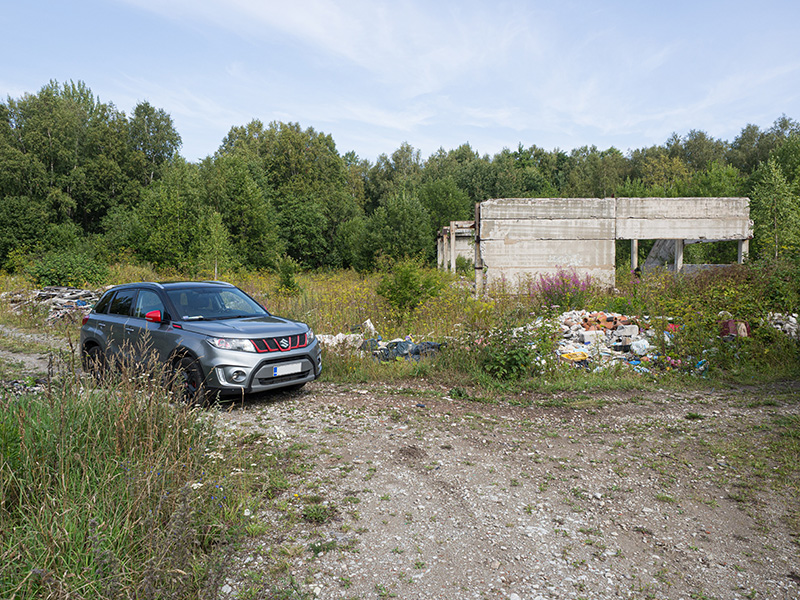 I visited shortly the town of Jõhvi where there is a German military cemetary. In the picture is the town hall of Jõhvi.
Sillamäe is a very interesting city. It was closed city during the Cold War and it wasn't on the maps because they extracted uranium oxide there. The center of the city is like a jump to the Soviet Union of 1950s with excellent examples of Stalinist architecture.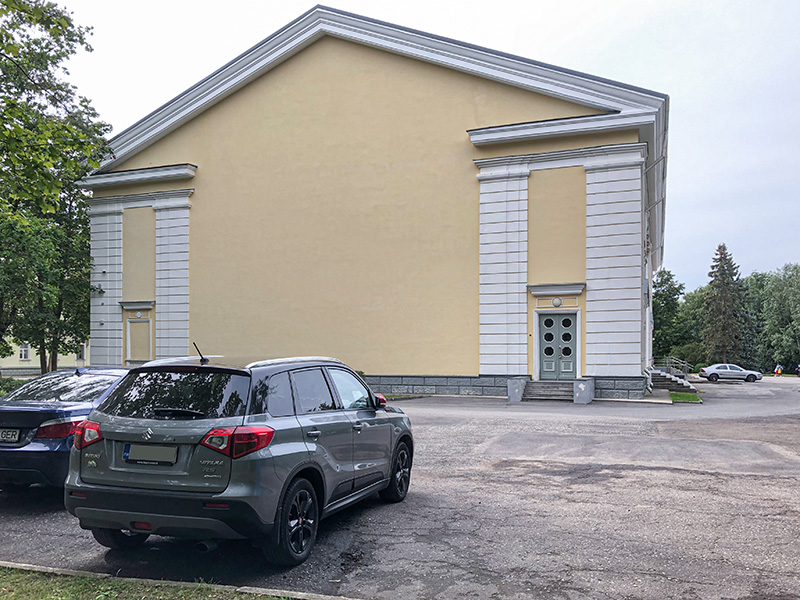 There were 22 German concentration and labour camps in Estonia, one of which was Vaivara concentration camp. It was operational from August 1943 to February 1944. A small memorial exist for those about 20000 inprisoned and about 1000 died there.
In Vaivara New Cemetary there are two monuments for Red Army, the larger one pictured here, and a monument for Estonian Freedom War.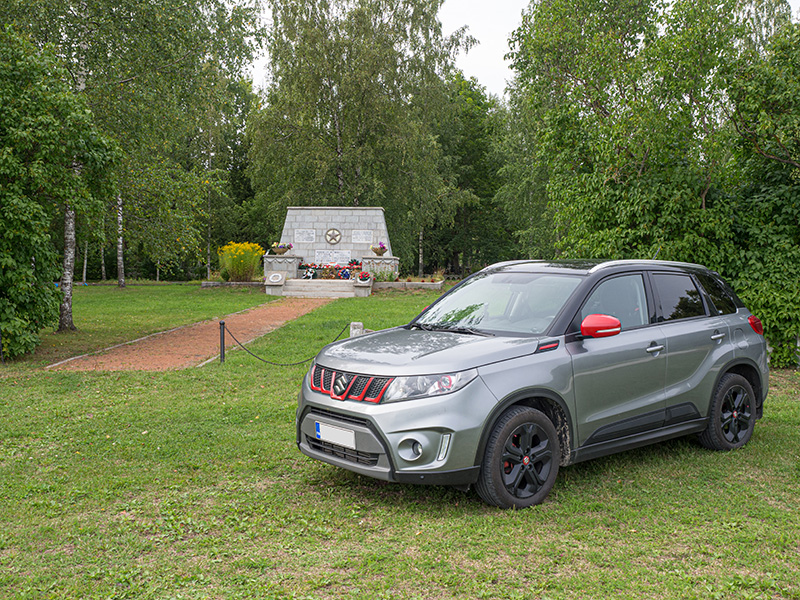 In the Grenadier Hill in Vaivara there is a Memorial of the Second World War, especially for the Battle of the Blue Hills, also known as Battle of Tannenberg Line, which was part of the Battle of Narva on summer 1944.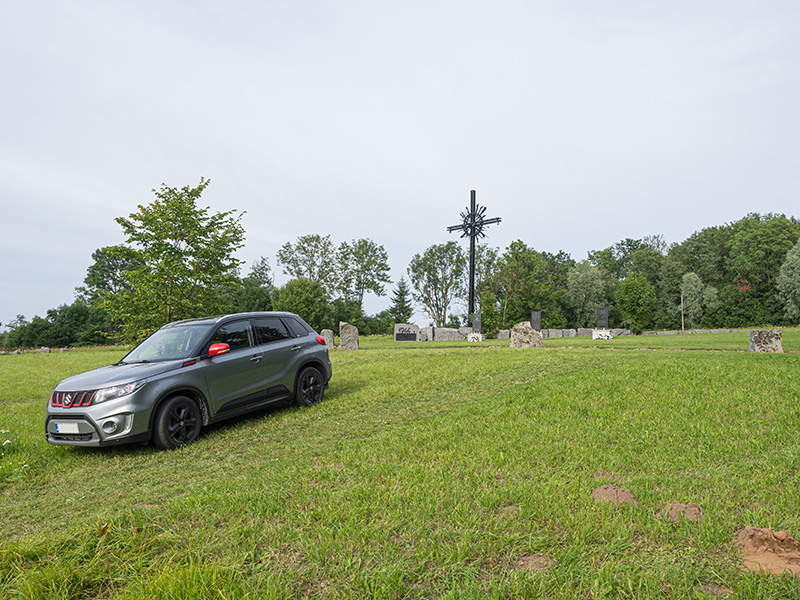 Then there was the city of Narva. It was a big disappointment. Not much to see, hard to find a cafe or a restaurant or a pub, and service was unpolite, even rude on my hotel. The Narva Castle was fine, and on the other side of Narva River is Russian city of Ivangorod with it's big castle. And there were of cource couple of churches and a Soviet style neighborhood from the 1950s, but that's about it.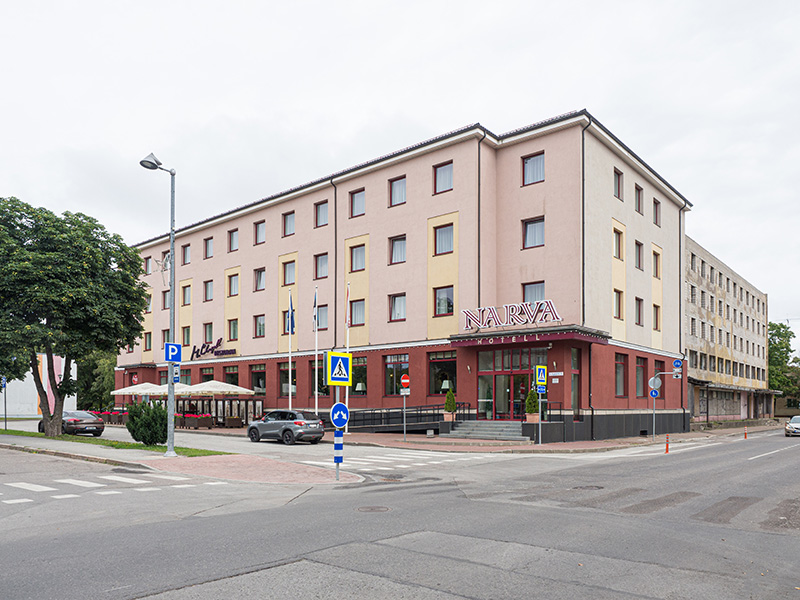 My last visit when driving back to Tallinn harbour was the town of Kunda. Pictured here are the ruins of the old cement factory.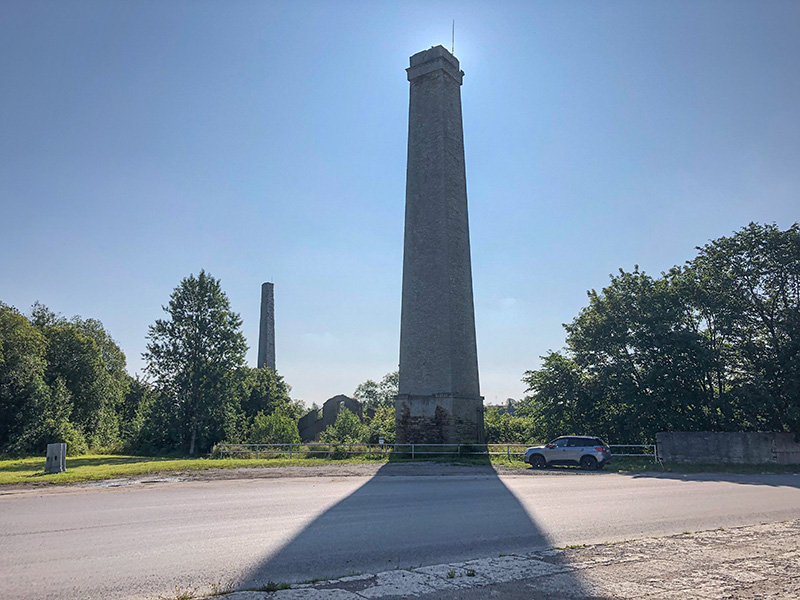 And suddenly I noticed a monument to the Red Army.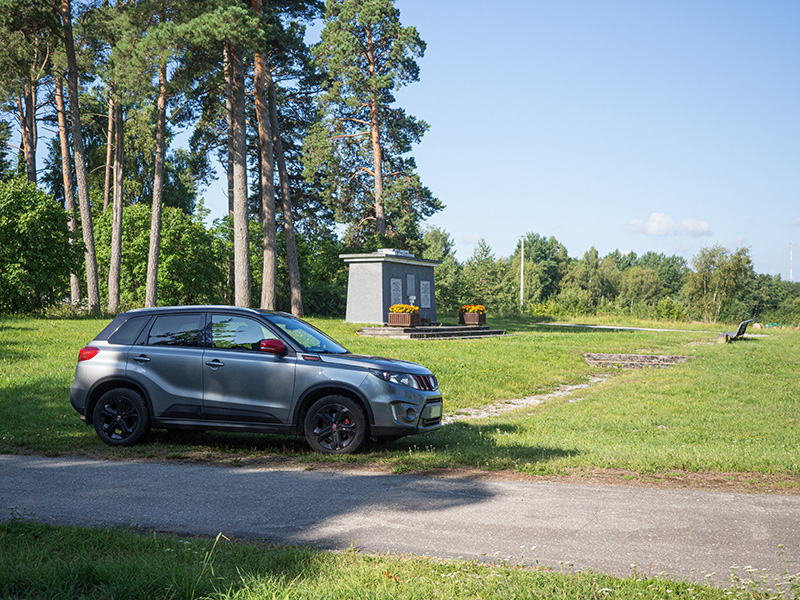 Estonia - like Latvia and Lithuania - is a beatiful country, and much more than just Tallinn.
Last edited by sakke on Tue Oct 15, 2019 3:19 pm; edited 2 times in total (Reason for editing : Corrected some typos, edited a photo)

sakke




Posts

: 60


Join date

: 2018-03-19


Age

: 50


Location

: Helsinki, Finland



Great trip report and photos, thanks for taking the time to post them
Karl
I agree, quite enjoyed reading about the trip and the pic's. Vitara looking good in those pics Sakke and thanks for putting them up.

Woodking




Posts

: 164


Join date

: 2018-10-22



Nice pics! Thanks for posting them

Yorkshire pud




Posts

: 304


Join date

: 2017-10-16


Age

: 46


Location

: Sheffield



Karl, Woodking, Yorkshire pud - many thanks for your kind words!

sakke




Posts

: 60


Join date

: 2018-03-19


Age

: 50


Location

: Helsinki, Finland



Similar topics
---
Permissions in this forum:
You
cannot
reply to topics in this forum