Hi Guys,

I have recently sold my Suzuki Bandit 1200 Motor bike and bought a little Mazda MX-5 Roadster Coupe with the proceeds plus a little extra.

The little MX-5 also has 5 hole wheels with 114.3 spacing. However i have been told that the centre hub of the Mazda is 67mm and the Vitara is 60mm ???.

The tyres on the MX-5 are a few years old and of different makes. My plan is to get 4 new tyres for it.

However for the sake of £80 i am also considering getting the MX-5 wheels stripped and powder coated in Birmingham, before fitting the new tyres, just freshen them up a bit.

I was hoping that i might be able to fit my spare summer vitara 17" rims to the MX-5 whilst i get this done, rather than leave it on the driveway on Axle stands and Milk Crates for 3 or 4 days.
I wouldn't drive the car with the Vitara wheels fitted, just leave it 'resting' on them for a few days.

I have heard of Hubcentric adaptors, however they seem to be quite expensive for my needs.

Any idea's
Last edited by kwikphix328 on Fri Mar 22, 2019 1:00 pm; edited 1 time in total (Reason for editing : centre hole sizes)

kwikphix328




Posts

: 115


Join date

: 2017-07-24


Location

: Dereham Norfolk



Sorry to hear about the loss of your Bandit  

Is your MX5 on studs or bolts?
As long as your not driving it you could possibly fit 2 or 3 flat washers to the studs to clear the bigger diameter centre bore and should leave enough thread to secure the wheel nuts
Just had a set of 16" Sedici rims powder coated for my dad's Vitara S at Central Wheels...
Karl
Hmmm.. i might look into that over the weekend. Cheers Karl.
I see that Black is the new silver these days

I went the other way and got my Gloss Black S Misti's painted silver

Glad i kept my 16" Sedici alloys when i sold it. They have come in handy .

kwikphix328




Posts

: 115


Join date

: 2017-07-24


Location

: Dereham Norfolk



I recall you had the optional Sedici alloys?
I managed to get these Eleganza alloys at the right money and even though I have never seen them fitted to any Suzuki model they are cast Suzuki on the inside.....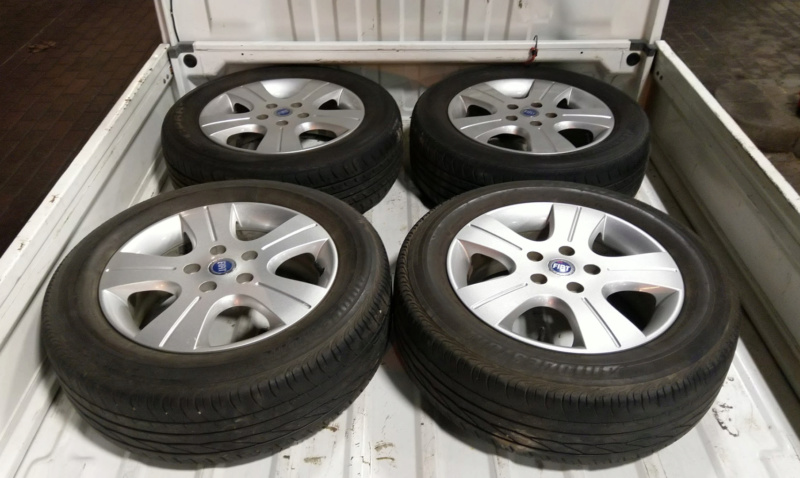 I was tempted with a graphite grey finish but as my dads S is white with the factory black 17" rim I thought the Sedici rim in black would not look out of place yet with a decent tyre on it over the Conti's...
Only downside is that mine now looks a bit neglected after last week's Shropshire storms/flooding...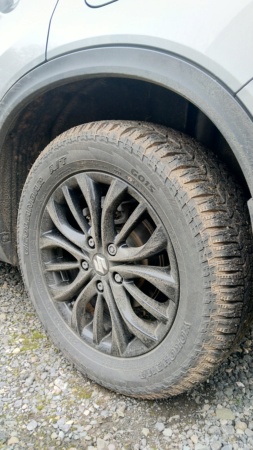 Karl
Me and the missus did speak to our folks about the great Shropshire storm last week...
... from the balcony of our hotel in Tenerife. 2 weeks of clear blue skies and 25 deg+ every day -

kwikphix328




Posts

: 115


Join date

: 2017-07-24


Location

: Dereham Norfolk





Similar topics
---
Permissions in this forum:
You
cannot
reply to topics in this forum